Patient Acquisition
Increase your New Patient Inquiries by
110% within 12 months
Complete New Patient Solution
We are an all-in-one medical marketing company for healthcare providers who want to boost their online presence, improve their patient's experience, improve new patient acquisition, and more. Our exclusive all-in-one solution delivers a seamless new patient journey from new patient generation, appointment scheduling, patient communication, and automated online reviews.
We also deliver, manage, and maintain sites with continuous, fresh content to boost your online presence and ranking.
Trusted by thousands of happy doctors and customers since 2008.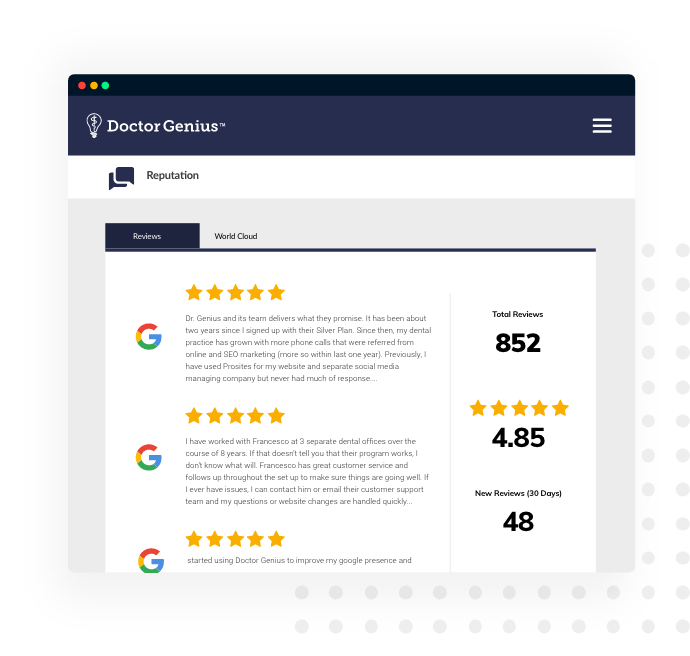 SMS Review Request
Post Appointment Review Request
The Study: The Resources You need
Current and updated news, education, and viable information on all things Practice Management and Digital Marketing to help jumpstart your practice and keep it relevant. Dive in and get the most out of the resources you may need now or in the future.